For those of you who enjoy the special group energy one receives gathering live and in color with others to create, explore, unwind and jump into creative play and deep expression, I offer live retreats. These range from mini-retreats (half-day) to three-day retreats. I invite you to sign up on my mailing list if you want to be sure to be notified of upcoming retreats.
Starting in March: Third Saturday Painting Party for the Muse
Bring paintings you are working on or new canvases for a fresh new start! We will open with ceremony and meditation and then create, flow, explore and playfully give our Muses space to stretch, express, and party down. Havi will also provide helpful painting tips, instruction, and ways to free your Muse and the colors of your soul in magical ways!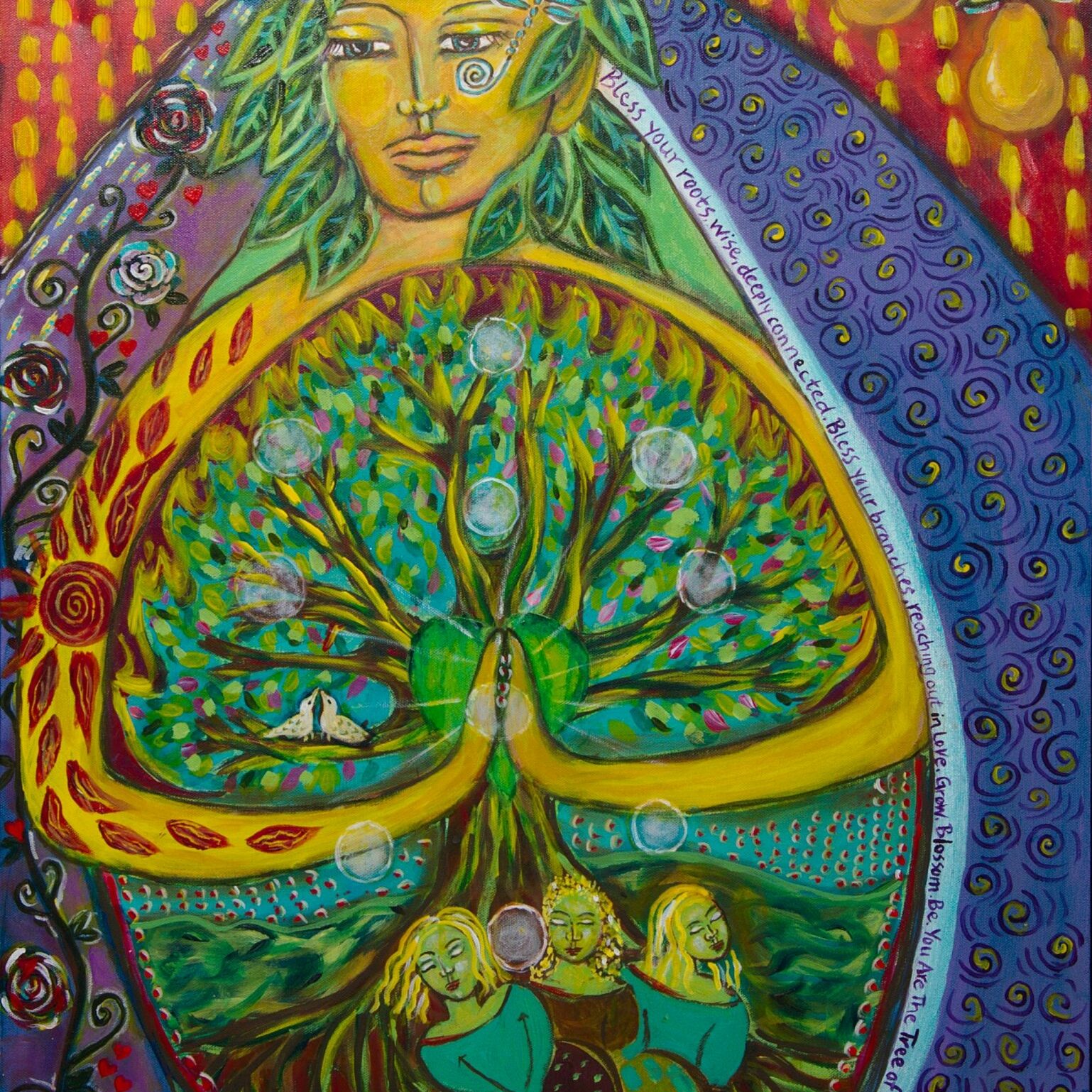 Tree of Life Retreat
Sonoma, California
A three-day retreat connecting with the Tree of Life and the Sacred Feminine
We will be actively exploring and safari-ing into that THING ®  that has been beating mightily on your inner door, bringing it alive in the vast and glorious jungle of your canvas in symbols, colors, words, questions, finger splashes, debates…  scribbling freely and wildly until the Portal of Possibility in the Painting jettisons that THING ® from inside out and your badass Muse can get the sparks flying, the elements humming, and magic created.