If you would like to work individually with me on a creative treasure hunt into your magnificence, sacred path and creative expression, come DEEP DIVING with me. We will work together in Moon Stages, Quarters or Year-Long to connect you to Your Essence and Soul's Expression in the world. Using art, ritual, Tree of Life teachings, intuitive and energetic work, and deep writing, you will live your Wild, True and Free (WTF) Essence out loud in the world! You have all you need within to create your life as a masterpiece. Let's unlock the treasure that you are.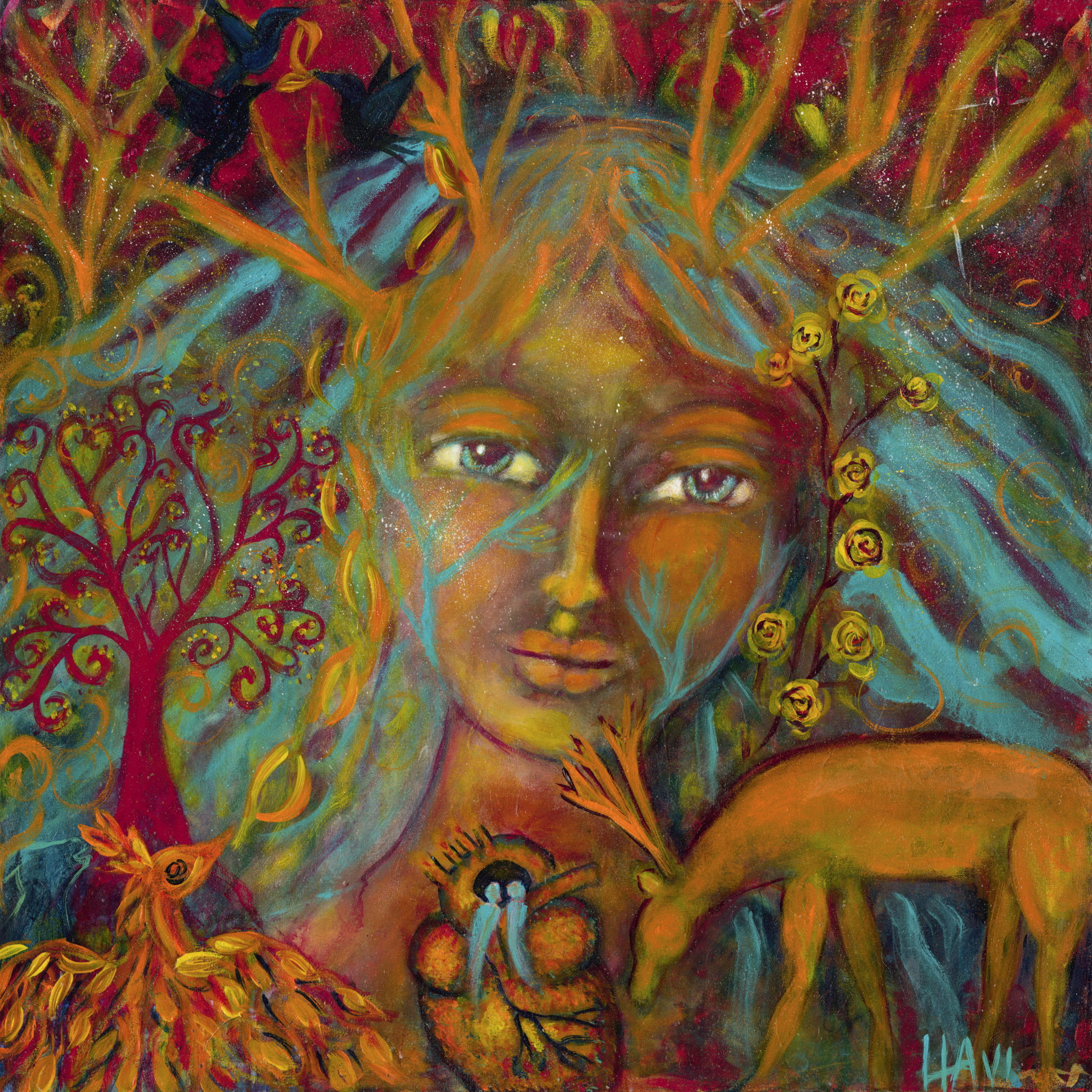 There are times when we know, down in our bones, that we are ready to dig deep.  We seek to clear away old patterns and beliefs, to uncover what is most essential to our soul, to find, claim and name what is shining most brightly within us, the Treasure we are and the gifts we have to offer the world, and to share our gifts, to manifest what we are here to do.
Deep Dives are designed to be as unique as you are. Bringing in my own treasure chest of goodies: energetic and shamanic work, intentional creativity® with painting and writing, guided journeys, a myriad of healing modalities,Tree of Life teachings, and playful curiosity and wonder, we will set an intention for our work and move you toward claiming and living more fully the WTF (Wild, True and Free) Being you are and manifest that intention.
You can choose to get the sparks identified, ignited and activated in a Moon Long Journey. You can move sparks into powerful alchemy and action through a Three Month Journey. You can move action into elevated creation and flowing manifestation with a 13 Moon Journey.
What treasures will you reveal and express?
Who is this program created for?
You wake up in the morning grateful for the magic and possibility of a new day. You revel in moments of synchronicity and Beauty that happen in each moment and seek to live a life where every day counts and you are living the life you are called to live out loud. You invite and reach for spiritual connection and meaning, know there is so much magic to life, and want to free yourself to fully be yourself, awakening and elevating your deepest dreams into action.
Answers to your questions
Ready to get started?
Schedule a free 30 minute exploratory session to see if this is right for you HERE
What others have said about it
Havi paints with you while telling telling stories that bring meaning to life. With the Tree of Life as her compass she awakens the Tikkun Olam visionary in you and empowers you to see Beauty in every single thing. Come dance with her in Oneness as y'all treasure hunt to find and bring into expression your Soul's unique imprint of the Divine seeking form. Together y'all will wake up each sacred quality in yourselves and learn to approach the canvases you are painting as well as the canvas of your living life story with prayerful intention, visioning, body temple movement, writing and paint flowing freely. Transform how you see, create and live out loud flowing Beauty and service into our world. I invite you to come shine your powerful spirituality with Havi.
Flamingo Gypsy Susan Daniel
Heart and Hearth Tender of Creative Fires, Spirits and Souls
Havi, is the most compassionate person I've ever worked with and at the same time has inspired me to make profound inner changes.
Her art work is not only visually pleasing, but creates a healing energetic field around those who view it.
Havi has a deep creative connection to universal wisdom and her ability to verbalize that has helped me beyond what I could have imagined.
Katie Ketchum M.A., Musician, Artist
Ready to get started?
Contact Havi  HERE or call her at (702) 376-7663.