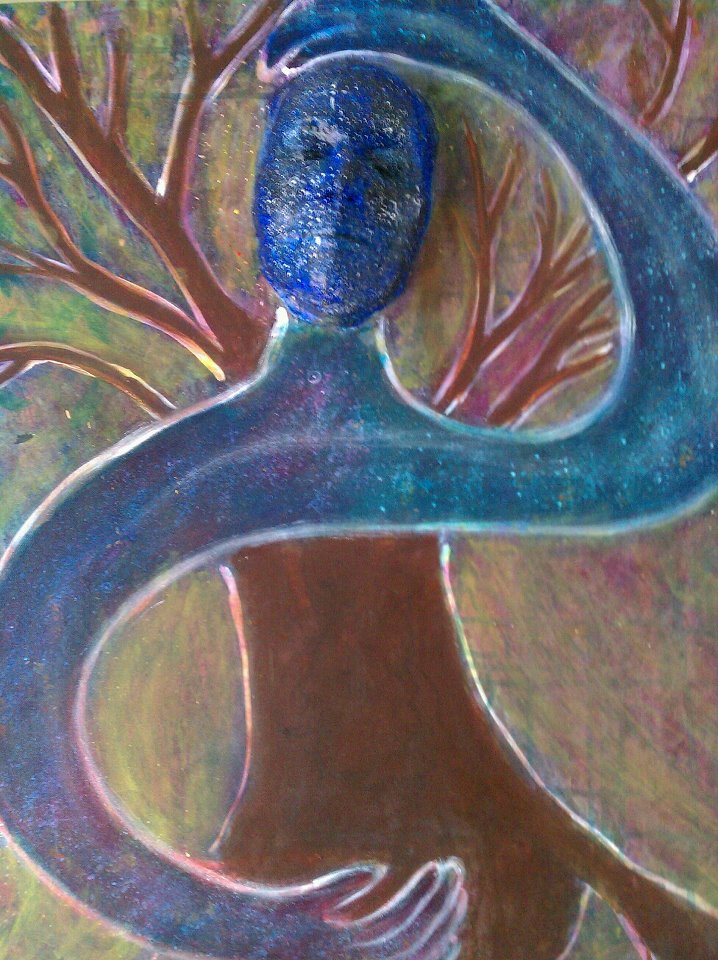 We are in that liminal, transitional space between fall and winter.This time of year moves us into longer nights and cooler days.  Nature turns from harvest to quiet hibernation and we also turn inward from the expansive energies of summer to the deeper energies of approaching winter. It is said that the veils are thinner at this time. Our ancestors are a whisper away, the spirits sing to us in the wind.
You are invited to a Halloween Retreat. Come dressed in a costume that rocks your Super Power Self and get ready to paint through the veils in your life and invite the wisdom and blessings of your ancestors and spirits on to your canvas.  We will be making and painting masks with sacred intent and bringing your Mask of Power to the canvas, creating a sacred gateway and altar to Deep Wisdom and Empowerment.
And, of course, we will play in Halloween revelry and yumminess!
Contact Havi with any questions at (702) 376-7663.
Pre-registration required by October 21.
WHEN: Saturday-Sunday, Oct. 27-28, 2018, 10 - 4 each day
COST: $150.00
Where: Growthspring Healing & Creative Arts, ART SQUARE, 1025 S. 1st, Las Vegas, NV 89101
All materials provided. No artistic skill or training required, just your awesome Super Power Self and your badass ancestors (...and paint clothes, water and munchies).
Ready for mask-making, painting and badassery?
Come join us for an afternoon of playfulness, sacredness and transformational creativity!